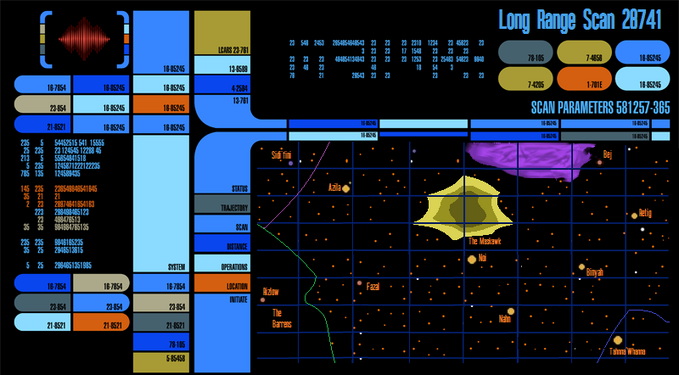 The Tahnna'Whanna Sector, also known as Sector 15-90-732-94, is a sector encompassing the very edge of Federation space in the Coreward stretches of the Alpha Quadrant.  It is located -Z on the Galactic Axis, roughly 80 light-years from the Galactic Barrier.
Star Systems
Edit
Astronomical Object & Phenomena
Edit
The Barrens
Nebula
Notable Personages
Edit
Community content is available under
CC-BY-SA
unless otherwise noted.